Adrian Pritchard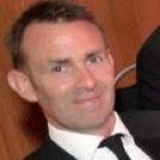 Owner and Director
Adrian began his career in Electrical Engineering and gathered a wealth of experience progressing up
large corporate business
es such as Schneider Electric and ABB. It was here he made the transition in
to sales, leveraging his considerable people skills to keep large customers happy and grow revenues.
He then went on to Software Sales combining his technical knowledge and field experience to sell
Field Service Management solutions for companies like Solar Vista. Adrian's entrepreneurial journey
started back in 2015, when he took the plunge and started Dry Risers Direct Ltd, seeing a gap in the
market for the fast growing Fire Solutions market. Following the initial success of Dry Risers Direct
Ltd, Adrian then Founded Sprinklers Direct Ltd. Both businesses now enjoy Multi Million Pound
turnovers and are continuing to grow under Adrian's management. In 2022, Adrian jumped at the
chance of purchasing one of the longest established and most loved brands in the Fire Sprinkler
market, and is now the Owner and Director of Ultrasafe. Adrian is already enjoying his usual success
at Ultrasafe, and is looking forward to growing Ultrasafe to become the industry leader it should be.
Chris Garbutt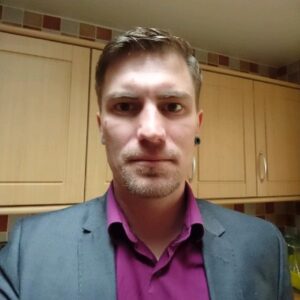 Operations Manager
Chris is the Operations Manager at Ultrasafe and has worked there for over 3 years. Experienced in Contracts, Design and Estimating with a demonstrated history of working in the Construction industry. Skilled in Negotiation, Value Engineering, Microsoft Excel, Customer Service, and Microsoft Word. Chris is a strong business development professional and graduated from John Leggott College.
If you have a project which requires a fire sprinkler system in London and the surrounding areas or in the North West, Ultrasafe design, install, commission and service residential fire sprinkler systems to BS 9251:2005.  Please get in touch and Chris will be happy to discuss your individual project requirements. 
Hannah Taylor

Estimating and Design Manager
I am responsible for the production Sprinkler designs drawings, and hydraulic calculations. Adhering to BS 9251, I begin by working on floor plan proposals, to find which components are required for each system. These components normally consist of sprinkler heads, pipework, pressure gauge, waterflow switch, monitored valves, pumps and tank. Whilst working alongside the fire strategy plans for each scheme. I would then take these plans into a software called Auto-Cad and begin the design process by adapting pipe work to correspond with other fixtures and fittings in the buildings. This will ultimately ensure that there were minimal problems once the fitters got to site with the correct dimensions and measurements.
I also head count for estimating/quotations. I also look after the service maintenance and remedials across the country for Ultrasafe. I ensure prompt and effective communication is made with customers to take care of customer concerns or complaints quickly and professionally. Escalate and highlight any customer complaints to the team and see through to a satisfactory closure. Review and approve service reports ensuring remedial opportunities are quoted, issued, and closed. Please get in touch I would be happy to help.