6th Nov 2013
One Show viewers and fire sprinkler systems – 5 Nov 2013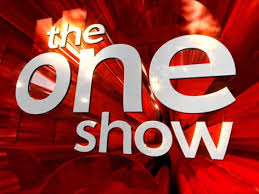 It is always a welcome opportunity to educate and broaden the minds of architects, planners, building control, M & E companies, home owners and other industries on the numerous benefits to fire sprinkler systems in homes and care homes etc and we Congratulate the One Show on last nights viewing on the below clip.
Select the timer bar to start at 12.20 mins and sit back and watch ….
https://www.bbc.co.uk/iplayer/episode/b03gf4r7/The_One_Show_05_11_2013/
Fire sprinkler systems in the UK and Wales is fast becoming an 'in demand' industry and with the benefit of being on Construction Line website and Barbour ABI website, we invite local governments and councils to discuss what we can do in your communities and how fire sprinklers will help reduce the risk of Fire Deaths.
Please do not hesitate to call us today. Have a question?  feel free to ask.
Remember, remember the 5th November and Ultrasafe!

Ultrasafe design, install, commission and service domestic and residential fire sprinkler systems throughout England and Wales from offices in East Sussex, Lancashire and Wales. Please do not hesitate to contact us for further information.