25th Jan 2021
New Sprinkler Regulations In ScotlandFrom March 2021 Sprinkler Regulations In Scotland Will be Changing
The updated sprinkler regulations in Scotland will require new flats, maisonettes, social housing and shared multi-occupancy residential buildings be fitted with automatic fire suppression systems.
Last December the Scottish government published updated Building standards technical handbooks 2020. The main change introduced by these documents is a requirement for automatic fire suppression systems in all new flats and maisonettes, new social housing dwellings and new shared multi-occupancy residential buildings. The revised standards and supporting guidance apply to all building warrants submitted on or after 1 March 2021.
Previously, this was only required in new high-rise blocks of flats above 18 metres.
These changes are the results of work by the Ministerial Working Group on Building and Fire Safety which first met in June 2017. Its role is to oversee reviews of building and fire safety frameworks, regulations and guidance, and any other relevant matters, to help ensure that people are safe in Scotland's buildings. The initial focus of the group was on high rise domestic buildings, following the Grenfell Tower fire in London. It has also considered other buildings including housing, the NHS estate, schools and prisons. A review panel on fire safety standards was subsequently set up, which has now resulted in various changes to fire safety standards. Including updating cladding requirements on buildings over 11m, escape provision in buildings over 18 m and the introduction of sprinklers to a wider range of housing.
Kevin Stewart, Housing Minister for Scotland, said
The increased requirements for automatic fire suppression systems will further improve fire safety for thousands of new homes each year. These systems have been proven to save lives and it is right that we now make these changes.

"We will continue to work closely with housing providers to make sure there is wide awareness of what is required ahead of the new regulations coming into effect.
Three webinars are being held by the Scottish government to provide further information on these updated fire sprinkler regulations in Scotland. Building Standards officials will be represented along with the British Automatic Fire Sprinkler Association (BAFSA) to provide information in relation to these new requirements who will provide further insight and detail from an industry perspective.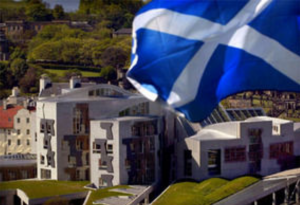 Dates for the events and how to register are below:
If you would like any further information please do not hesitate to get in touch.