10th Jan 2014
From sprinkler enquiry to contract start in 24 hours!
How is that for an efficient and fast service?
From sprinkler enquiry to contract start in 24 hours,  our latest customer is a very pleased businessman and soon to be the proud owner of a beautiful refurbished and redesigned home in Greenwich SE10 with a Fire Sprinkler System, installed by Ultrasafe.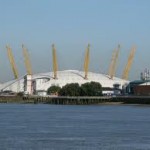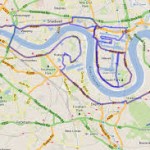 Sometimes when designing a plan or drawing for a retro fit or  extension to a property, it is easy to find you have made an  oversight, in this case, a fire sprinkler system was the only design  solution for this customer.
 Building control and other governing bodies take responsibility for  "signing off" a building fit for habitation and therefore, it is vital they get it right.  More often than not, our customers would not have designed in a fire sprinkler system by choice, but once it is in the benefits are always appreciated.
Plus, an annual safety inspection will ensure that sprinkler will continue to operate correctly and as intended in the event of a fire.  We know because all THREE of the system types we design and install have operated in the face of a fire and extinguished the fire before the emergency services had arrived!
Quality installations that Ultrasafe are proud to put their name on.
Can we help you?  Located in the South East, Wales or Lancashire?  Call us and see what we can do for your project.  We look forward to hearing from you.
Ultrasafe design, install, commission and service domestic and residential fire sprinkler systems throughout England and Wales from offices in East Sussex, Lancashire and Wales. Please do not hesitate to contact us for further information.