25th Oct 2021
Fire Sprinklers in Residential Care Home
Fire Sprinklers installed in Residential Care Homes can increase a vulnerable person's chance of escaping a fire.
When a fire sprinkler detects heat at a set temperature, the sprinkler head closest to the fire will burst and allow the water to flow and suppress the flames.
In addition to giving the residents of a Care Home time to leave the building and escape a fire, the fire sprinklers will limit the amount of fire damage caused within a Nursing home as it will stop the fire from spreading through the rest of the property.
Contact Ultrasafe to discuss installing Fire Sprinklers in your Care Home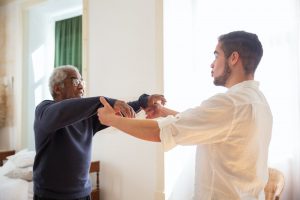 What causes fires in residential care homes?
According to the London Fire Brigade, 41% of fires are caused by cooking and cookers, 21% by kitchen appliances and 13% of fires are smoking-related. Residential care homes – Fire safety at work | London Fire Brigade (london-fire.gov.uk)
By installing sufficient fire sprinkler heads throughout the Care Home, including the kitchen area and individual bedrooms where smoking might be allowed, this will give Care Home residents and staff additional peace of mind. If a fire was to start, the fire sprinklers would activate and extinguish the fire, allowing the Fire Brigade time to arrive and carry out a full inspection.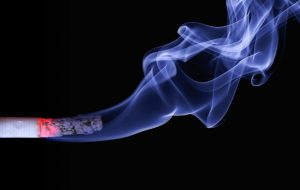 Fire Sprinkler System in London and Doncaster
Ultrasafe can install a Fire Sprinkler system in Care Homes throughout London and surrounding counties and in areas surrounding Doncaster, Bradford and Morecambe. Fire safety in assisted living facilities is a legal requirement and can save the lives of elderly and vulnerable residents.
The Fire Safety Order and the Care Act are regulated by the Care Quality Commission, which explains that any person who has some level of control in premises must take reasonable steps to reduce the risk from fire and make sure people can safely escape if there is a fire.
These include ensuring:
There is a fire detection and warning system in place
There is a way of fighting a small fire, such as a suitable fire extinguisher being available
Everyone is aware of a Fire escape plan, taking the shortest route possible 
There are sufficient Fire Exit doors and ensure they remain fully closed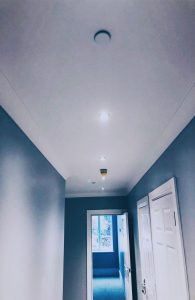 Fire Sprinkler Servicing in Care Homes
Every fire sprinkler system should be serviced annually to ensure that it will perform as expected in the event of a fire. Ultrasafe carry out annual safety checks on all fire sprinkler systems, conforming to BS9251 British Standards. 
During the annual service, we will check:
Pressure and flow of the water supply
Control valves, flow switches and test valves
Sprinkler heads and pipework

If the Fire Sprinkler is connected to a Fire Alarm system, we will also check the Alarm
Following the service, we will issue a certificate of compliance, or if remedial work is required, we can provide you with a quote to carry out these works.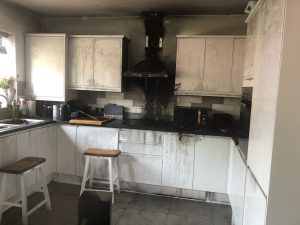 Ultrasafe has recently installed Fire Sprinkler Systems at a Care Home in Morecambe and at a Supported Living Community in Bradford and we were delighted with the news that a Fire Sprinkler System installed by Ultrasafe at a residential property in 2021 extinguished a kitchen fire and saved a life. 
Get in touch with Jack at Ultrasafe to discuss installing Fire Sprinklers in your Care Home in London, Yorkshire, Lancashire and their surrounding areas.  We look forward to hearing from you.